What Is Good Mileage On A Used Car?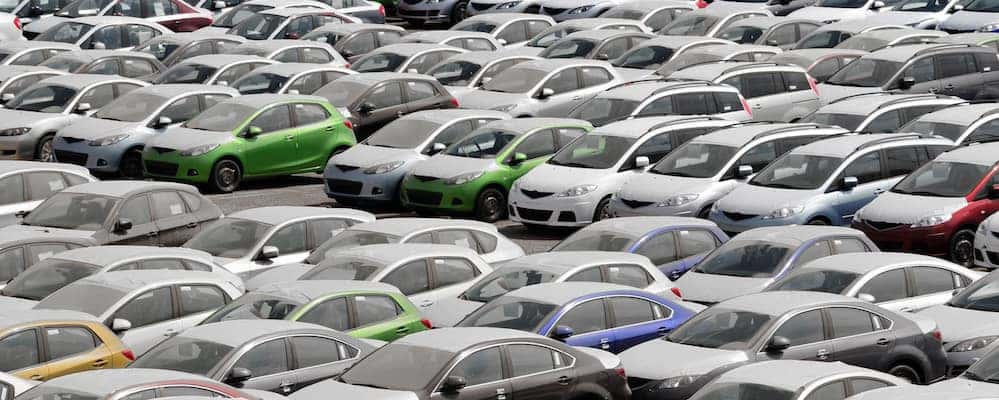 When you're shopping for a used car, take mileage into consideration. For a long time, buying or leasing a used vehicle with over 100,000 miles was worth it, but depending on the repairs and maintenance the vehicle has had, that's not necessarily the case. Learn more about the various factors that play in shopping for a used car with SJ Denham Chrysler Jeep FIAT in Redding.
Good Mileage for a Used Car & Other Factors
If you're considering a used Chrysler Jeep FIAT, take these other factors into consideration along with mileage:
Use – Be sure to ask for the previous owner's driving history before you finance to get an indication of how the vehicle was used. 75,000 miles of stop and go traffic wears down a vehicle quicker than 75,000 of highway miles.
Maintenance – When you check the vehicle history report, make sure the vehicle has been brought in for routine maintenance and oil changes at the proper oil change intervals. If its maintenance history is spotty, it could be a sign of troubles to come.
Condition – Have your local Chico-area certified mechanic inspect the vehicle for potential issues, and incorporate this amount into your budget.
Location – Climate affects cars just as much as it affects people. If a car came from a warm and dry climate, it's under less stress than a car that's coming from a cold and wet area.
The bottom line: Before you buy your used vehicle, be sure you take all factors into consideration, and ask for the vehicle history report.
Age vs. Mileage: What's Better for a Used Car?
While many might think that lower mileage is better than higher mileage on a used car, that is not necessarily the case. You have to take additional factors into consideration like:
A car that hasn't been driven regularly can have higher repair costs, and cause issues like cracked rubber seals and drivetrain issues.
A car that has a thorough maintenance history report should take precedence over one whose history is not so comprehensive.
Cars with low mileage may carry a premium.
In summary, choosing a newer car with higher mileage is not necessarily a bad thing. Just make sure you take other factors into consideration when buying.
And, if you want a used vehicle that is a happy medium between age and mileage, why not consider a certified pre-owned model?
Find Your Perfect Used Car Near Red Bluff
If you're shopping for a reliable used car in the Anderson or Corning area, look no further than the selection at SJ Denham Chrysler Jeep FIAT. We'll match you up with the right car that'll fit your budget. If you have any questions, get in touch with our knowledgable staff, or stop by our dealership, SJ Denham Chrysler Jeep FIAT, to learn about comprehensive insurance or to check out our used car selection for yourself.
<div class="inventory-owl">
</div>
The 2021 Chrysler Pacifica is the perfect minivan for Anderson families that have busy lives. When you regularly tackle carpools and go on long road trips, the new Chrysler Pacifica is an excellent choice. The Chrysler Pacifica interior is spacious and advanced enough so you won't hear passengers complaining during drives. But, with so…

Whether you're leaning towards a cost-effective Wrangler Sport or the iconic Jeep Rubicon, you have lots of choices in the 2021 Jeep Wrangler configurations. You'll find that all of the new Wranglertrim levels have a unique personality, but you'll never sacrifice style for performance in any of the 2021 Jeep Wrangler configurations. Which of the…

The 2021 Jeep Gladiator is an extremely unique vehicle. It provides the ability to tackle the toughest Anderson terrain when you're going off the beaten path while also allowing you to drive around Chico with the doors and top removed. The new Jeep Gladiator even has a truck bed that offers the ability to haul…