Learn How to Reset Chrysler Uconnect®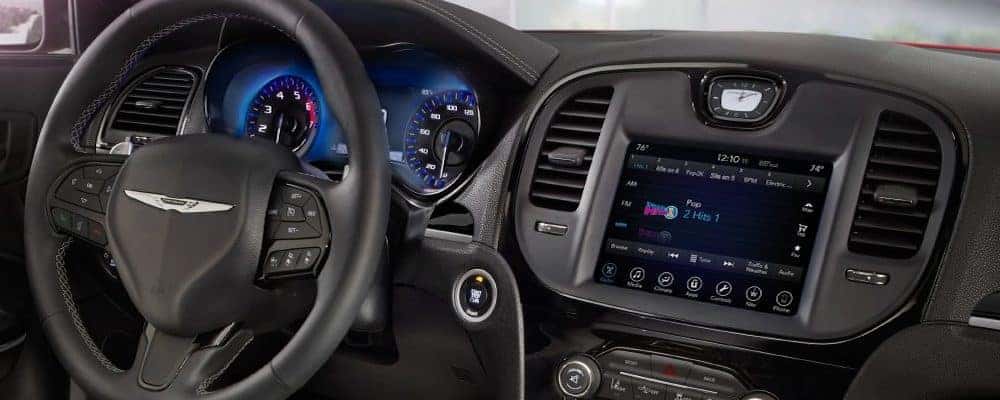 With the Chrysler Uconnect® infotainment system, Anderson drivers enjoy a wide array of innovative tech features such as:
Turn-by-turn Navigation
Smartphone integration
Bluetooth® phone and audio connectivity
But like smartphones, computers, and other tech systems, it may occasionally require a reset. Learn how to reset your Chrysler Uconnect® in this guide from SJ Denham Chrysler Jeep FIAT.
Be Careful
There are a variety of online videos and forums that provide instructions on how to reset Chrysler Uconnect®. Unfortunately, since many of these do not always provide the correct information, there are several problems that can occur:
You could lose upgrades: Following the wrong online instructions may result in wiping out the Chrysler Uconnect® upgrades that came with your vehicle.
Contacts and phone pairing could be lost: The smartphone pairing and shared contacts you've set up through Bluetooth®, Andriod Auto®, or Apple CarPlay® may be deleted.
It may not work: Instructions vary according to the vehicle year, make, and model, as well as which version of Uconnect® your vehicle is equipped with. It can be difficult to find the correct instructions among the many available online videos and forums.
Visit a Chrysler Jeep FIAT Dealership
It's fairly simple to for you to complete car maintenance tasks such as changing the oil, but resetting your Chrysler Uconnect® is something that's better suited to the experienced service techs at SJ Denham Chrysler Jeep FIAT. You don't want to lose important information or hassle with warranty issues, so just stop by our service center in Redding and we'll be happy to help.
Schedule a Service Appointment at SJ Denham Chrysler Jeep FIAT.
UConnect® is a great tool for daily drives and navigating to your favorite restaurants. If you need help resetting your Chrysler Uconnect®, or if your vehicle requires any maintenance or repair service, you can trust the certified technicians at SJ Denham Chrysler Jeep FIAT to get the job done right. We offer the full range of professional auto care services for drivers from Chico to Red Bluff. Check out our current Mopar service coupons to save on a wide range of CDJR parts and maintenance, and schedule a service appointment with us today!
Related Posts from SJ Denham Chrysler Jeep FIAT
Tire maintenance is one of the key aspects of responsible auto maintenance, and there are many things you can do to help extend the life of your tires, from tire rotations and wheel alignments to tire treatments. But you may be asking yourself, "How do I check tire tread wear?" Measuring tire tread is the…

With the Chrysler Uconnect® infotainment system, Anderson drivers enjoy a wide array of innovative tech features such as: Turn-by-turn Navigation Smartphone integration Bluetooth® phone and audio connectivity But like smartphones, computers, and other tech systems, it may occasionally require a reset. Learn how to reset your Chrysler Uconnect® in this guide from SJ Denham Chrysler Jeep FIAT. Schedule Service…

Tire maintenance is essential to keep your vehicle safe, efficient, and performing its best, but what can you do to keep your tires working their best? Find out here, and then make the trip to your Anderson and Chico area Chrysler dealership for a tire change in Redding, where we have a full lineup of…