SJ Denham Chrysler Jeep FIAT Collision Repair Center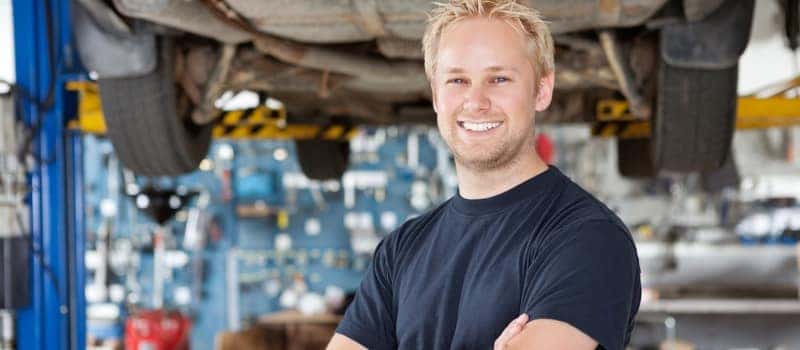 "Nice People to Meet by ACCIDENT!!"
SJ Denham Collision is the ONLY recognized certified collision repair facility for all Ram, Dodge, Chrysler, Jeep SRT and FIAT vehicles! When you need a collision repair center you can rely on near Anderson, look no further than SJ Denham Chrysler Jeep FIAT.
3rd generation family-owned and operated, SJ Denham Collision Repair Center operates the longest established collision repair center in Redding. I CAR Gold Class Certified, ASE Certified and a Sikken Refinish Repair Facility ensures that your vehicle is repaired right the first time, every time. SJ Denham Collision Center provides a lifetime warranty on all work provided! That is why we are the collision center Chico drivers prefer.
Why Should You Make SJ Denham Chrysler Jeep FIAT Your Go-To Collision Repair Center?
If you are looking for a certified collision center that performs dependable, quality work, there's no better destination that SJ Denham Chrysler Jeep FIAT. Here are just a few of the many reasons to keep us in mind:
Our experts take the time to answer all of your questions.
We provide our customers with a clear written estimate that explains the work that needs to be done.
You can keep up with the status of your vehicle.
We complete our repairs on-time, and we stick to your budget.
SJ Denham Collision Center provides you, our customers the following:
Interactive Web Site to Track Repair Progress
On Site Hertz Rental Vehicles-No Waiting to be Picked Up
Shuttle to Pick Up and Drop Off
Central Downtown Redding Location
Comfortable Customer Waiting Area
Dedicated Estimator Assigned to You and Your Vehicle
We Work With ALL Insurance Carriers
We're Able to Service Your Vehicle While Its In For Repairs
SJ Denham Collision Center Enjoys a Direct Repair Relationship with the Following
Insurance Carriers:
AAA
Farmers
Progressive
Cal Farm
Met Life
Titan
Century 21st
Geico
AIG
We Honor ALL Insurance Carriers
When you need a certified collision center, stop by and visit our state of the art facility at 773 North Market Street across from SJ Denham Chrysler Jeep FIAT. Call us at 241-2266 or contact us online.