Attractions Near Redding, CA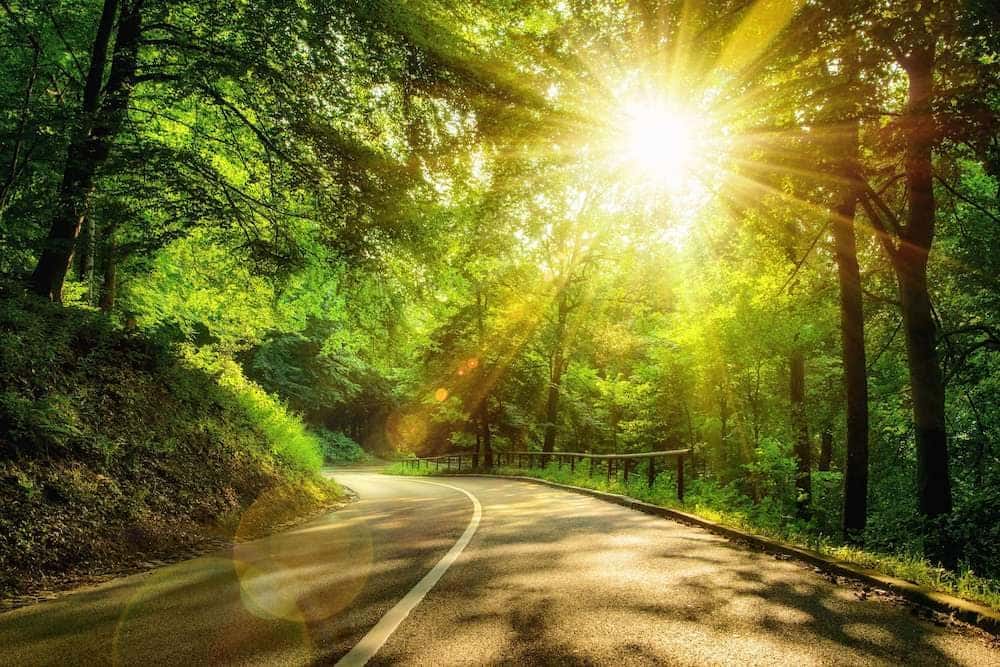 Whether you're in Red Bluff or Shasta Lake City, Northern California offers some of the most beautiful natural wonders in the country. Today, the team at SJ Denham Chrysler Jeep Fiat is here to guide you through some of our favorite attractions near Redding, CA, which you can enjoy behind the wheel of an adventure-ready new Jeep Wrangler.
Lassen Volcanic National Park
Located about 45 minutes east of Redding via CA-44 East, Lassen Volcanic National Park offers a variety of geothermal wonders. This includes the bubbling mud pots of Bumpass Hell and the volcanic rocks of the Devastated Area. You can get in touch with these awesome natural wonders by joining their Volcano Club! Kids can enroll in Volcano Adventure Camp or become a Junior Ranger to engage with the park and learn about forestry. The park also frequently hosts school trips and offers tons of resources for students to enjoy!
Sacramento River National Recreation Trail
Crossing through the heart of Redding at the well-known and historic Sundial Bridge, Sacramento River National Recreation Trail winds along an abandoned railroad and continues north up to the Shasta Da, offering an abundance of beautiful sites and scenery along the way. This scenic pathway offers a natural alternative for fitness enthusiasts looking to jog, cycle, or walk outside in the stunning Anderson-area wilderness.
Turtle Bay Exploration Park and Museum
Turtle Bay Exploration Park and Museum offer a natural wonderland for visitors from Chico to Red Bluff to enjoy! Through conservation and education, Turtle Bay Exploration Park and Museum forges a bond between the natural wildlife and community. There are over 60 different species of animals to learn about and you can even get up close and personal with the Parrot Playhouse program and more. Inside the museum, you will find art, history, science, and forestry exhibits galore! This is a great place for families, friends, and weekend adventures.
Castle Crags State Park
Castle Crags State Park is more than worth the beautiful 3-hour drive up I-5 North. Experience these dramatic rock formations ranging from 2,000 feet to 6,500 feet for yourself to see why. Castle Crags State Park is a one-of-a-kind attraction our proud local staff members love to frequent. You can camp and fish for the weekend at one of the 76 developed campsites or come out for an afternoon picnic!
Lake Shasta Caverns
The Lake Shasta Caverns are natural landmarks that have been around for well over 250 million years. You can enjoy a dinner cruise, cavern tours, and unique dining when you visit the Lake Shasta Caverns. The largest manmade lake in the state of California, Lake Shasta is the result of Shasta Dam, a concrete arch-gravity dam across the Sacramento River and one of the largest dams in the country.
Whiskeytown National Recreation Area
Located less than 10 miles west of Redding, Whiskeytown National Recreation Area just touches the northern edge of the Sacramento Valley where it meets the Klamath Mountain range, offering an immense range of diversity in terms of flora, fauna, and geography. You can enjoy hiking, kayaking, camping and more! Visit stunning waterfalls and historic Gold Rush era sites. Enjoy this opulent oasis with just a short drive from home!
Enjoy More Natural Beauty Near Anderson
Looking for more outdoor recreation and things to do in Northern California? Take a look at our favorite summer activities in Anderson, CA, then stay in touch with SJ Denham Chrysler Jeep Fiat, your Corning area Jeep dealer where we can take care of all your oil changes and other Jeep service needs. And make sure you get the right vehicle for your adventures with the help of this Jeep Cherokee vs. Chevy Equinox comparison, or by browsing our inventory of used trucks.
---
More Local Tips
Here at SJ Denham Chrysler Jeep FIAT, we are proud to be a family-owned and operated business in the greater Redding community. Serving our neighbors means recommending the best things to do, places to dine, and vehicles to drive for life in Redding. When it comes to the holidays, we are excited to share the activities that make holiday…

Contact Us New Inventory Are you looking for things to do in Anderson? The team at SJ Denham Chrysler Jeep FIAT is always hearing about new events and fund places to check out from our customers in Anderson, Anderson, and Corning. So when you want to find fun things to do in Anderson, CA, don't hesitate to contact us…

The best restaurants in Red Bluff CA can serve up a wide range of culinary treats with roots all over the globe. Whether you need to arrange something romantic for date night or find a pleasant place for a meal with your friends, simply check out the following great options: Sully's Tremont Cafe & Creamery…