What's the 2018 FIAT 500e Range?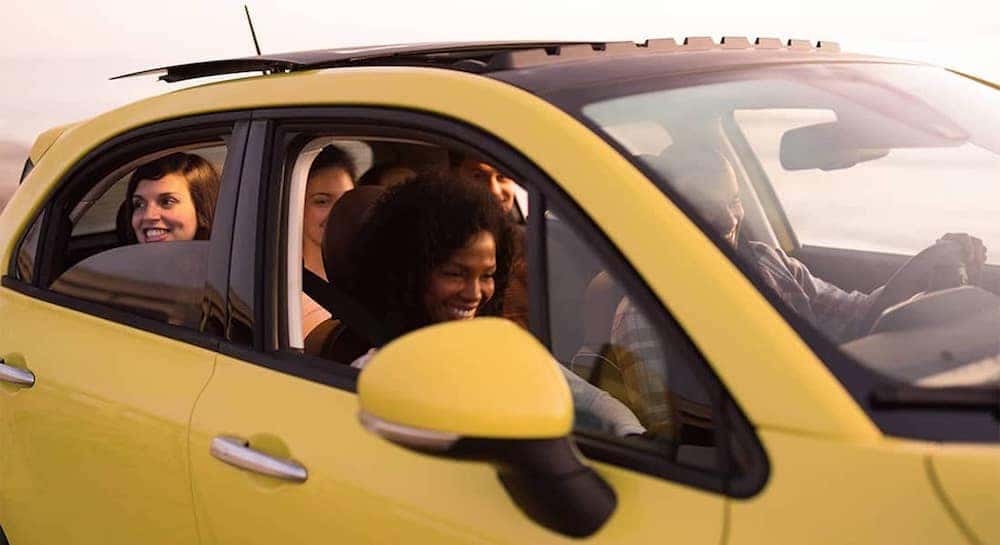 The 2018 FIAT 500e is an electric car with a driving range of 84 miles. Additionally, it earns up to 121 MPGe city/103 MPGe highway. If you want a stylish subcompact with great range and fuel economy for zipping around Anderson, the new 500e fits the bill. Learn more about its performance features below, and the technologies it uses to earn such extensive range and mileage to get you to and from our favorite attractions near Redding.
Zero-Emission Powertrain
The powertrain of the FIAT 500e is comprised of three systems: a high-voltage lithium-ion battery pack, an electric motor, and a power inverter module. Here's a closer look at their roles:
Lithium-Ion Battery Package: Can handle various discharging/charging cycles, and is covered by an 8-year limited warranty.
Electric Motor: Produces up to 111 hp and 147 lb-ft of torque.
Inverter Model: Uses electricity stored in the battery pack like a gas-powered engine uses fuel.
Unique Electric Vehicle (EV) Features
In addition to its electric powertrain, the 2018 FIAT 500e includes other EV-centric features to make your drive through Chico as efficient as possible. Here are a few examples:
Regenerative Braking System: The FIAT 500e uses a regenerative braking system, but feels much like a gas-powered vehicle during braking.
Navigation System with Uconnect Access with Electric Vehicle App: As well as planning routes through Red Bluff to Corning, you can also check the charging status of your car.
Charge Indicators: The FIAT 500e comes with LED illuminated indicators that show the charge level of the battery. You'll find one on the instrument cluster and the other on top of the instrument panel.
Driver Information Digital Cluster Display: This is your hub. Here, you can keep tabs on performance, such as the FIAT 500 electric range and mileage.
New FIAT 500e at SJ Denham Chrysler Jeep FIAT in Redding
The 2018 FIAT 500e offers long-lasting range and high MPGe ratings, as well as additional features like heated front seats and an Alpine audio system. Contact us to schedule a test drive near Shasta Lake City, and learn more about FIAT electric ranges. Or, if you need tire maintenance or an oil change, get in touch with our service center.